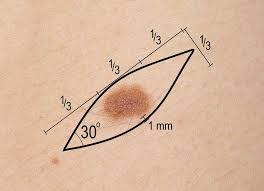 Skin Cancers and Soft Tissue Lumps
The Manuka St Specialist Centre has a purpose-built minor procedures room, separate from the Manuka St Hospital theatre suite.
This means that Ros can undertake minor procedures under local anaesthetic in the same location and avoid the additional costs from Manuka St Hospital that accompany the use of the main theatre suite.
Skin cancers, including melanoma, and soft tissue lumps, such as lipomas,  can be excised quickly and efficiently in this setting as a day case procedure.
Ros is Southern Cross affiliated for all such procedures and her team will happily facilitate the process of a claim with them or any other insurance company.